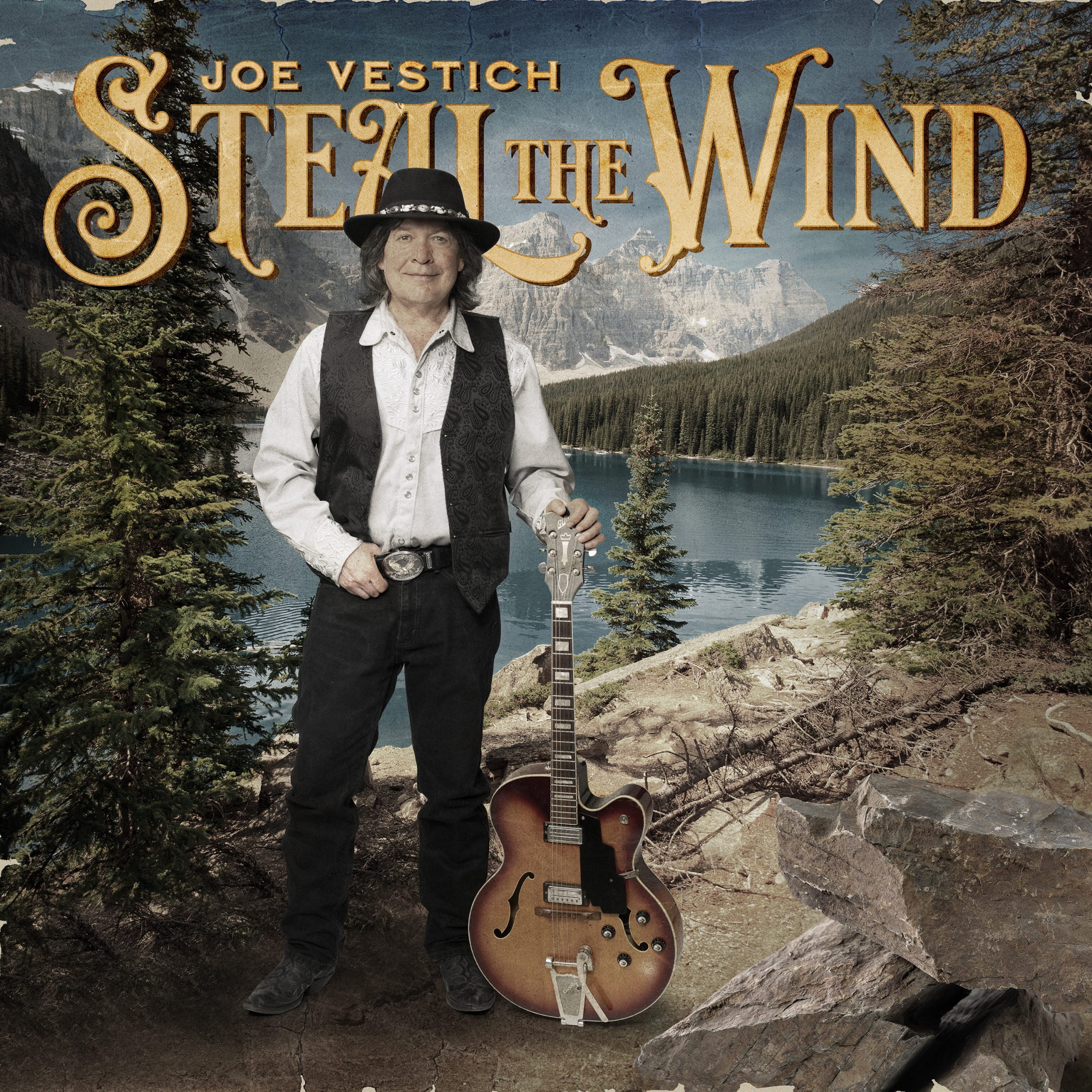 JOE VESTICH: AMERICAN SINGER-SONGWRITER
Joe Vestich is an American singer-songwriter living in Finland, whose musical style referred to as roots/Americana is a mix of genuine rock n' roll, blues and traditional country. In autumn 2021 Joe released a solo album of his own songs, titled "Steal the Wind", which was recorded in Finland, Florida and Texas, USA. This album features some of Finland's top roots rockers, along with legendary American guitarist/producer and recipient of the Texas Music Association Producer of the Year Award, John Inmon, and on pedal steel guitar Grammy Award winner Lloyd Maines.
Every year Joe performs throughout Finland, including the ski resorts in Lapland in the northernmost region of the country, as well as shows in the USA. Along with his own original material, his performance list includes classic hits from the 60s and 70s, rhythm & blues and rock n' roll standards from the greats like Elvis, Chuck Berry, and BB King, and also some country gems by legendary heroes like Johnny Cash and Hank Williams.
Wherever the performance is held, whether it be at the music festivals and concert halls of the major cities in Finland, or in the local bars and pubs in the small towns and villages, and whatever the song might be, Joe performs each composition in his own personal style, and every note clearly comes from the heart and soul.

Read more here
PRESS
Along with special recognition in Finland, Joe's new album "Steal the Wind" has received positive reviews and radio play in Belgium, Italy, Holland and Germany. Here are some examples:
Keys & Chords (Belgium)
November 23rd, 2021, review by Philip Verhaege

"Steal The Wind is a great release that is seeded with country, roots, swampy and exciting rock tunes. The closing track the acoustic 'I'm A Soldier', with its captivating accordion, gives us goosebumps one last time."
Link: http://www.keysandchords.com/album-review-blog/joe-vestich-steal-the-wind


Lonestar Time (Italy)
November 26th, 2021, review by Remo Ricaldone

"It is precisely these sounds that have stimulated his streak as a good author and as a fresh and enthusiastic performer, the protagonist in this beautiful record entitled "Steal the Wind", a significant photograph of his art."
Link: http://www.lonestartime.com/search/label/Joe%20Vestich


Bluestown Music (Netherlands)
December 9th, 2021, review by Gerrit Schinkel

"Razor Red Skies, the 1st single from the album, starts with beautiful double bass lines followed by soulful vocals and sharp guitar licks."
Link: https://www.bluestownmusic.nl/recensie-joe-vestich-steal-the-wind/


Gaesteliste (Germany)
December 15th, 2021, review by Ullrich Maurer

"Vestich juggles on his international debut as a solo artist, masterfully, at a high level of craftsmanship, with all possible varieties of American roots music."
Link: https://www.gaesteliste.de/review/show.html?id=61cccec324256136&_nr=21279


Yle Vega (Swedish-Finnish national public radio channel, Finland)
December 28th, 2021, DJ Bunuel on his most impressionable music of 2021

"This group mainly contains organic music, quite "classical man and guitar"…
Timelessness is the sound of the day.

Enzo Enzo – Eau calme
Joe Vestich – Steal the Wind
Jackson Browne – Downhill from Everywhere
Johanna Iivanainen – Broken River
Kuuhullu – Ollaan täällä yksin
Color Dolor – Blurry Things
Eva+Manu – III
Robert Plant & Alison Krauss – Raise the Roof
Timo Kämäräinen – Blink and You Miss it
Hessu Pirhonen 4 – 4 by 4
Yona – Uni johon herään
Lyyti – Toiveet ja helyt
Van Morrison – Latest Record Project
Los Lobos – Native Sons…"

Link: https://svenska.yle.fi/a/7-10010337?fbclid=IwAR1invfVzg3Ywm8lXO2jDo4KnqZLkmuHrFJ7-U3TBz7yykQKnzx-cC7F6lE


Listen to Joe Vestich * Steal the Wind on Spotify
Watch "Razor Red Skies" on YouTube

Watch Joe Vestich Band perform Muddy Waters' "Blow Wind Blow" on YouTube
https://joevestich.com/
https://www.facebook.com/JoeVestich
CONTACT:
info@joevestich.com